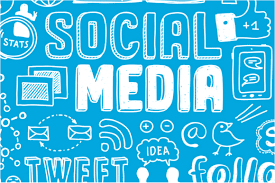 Given the growth in internet marketing, both outbound and inbound, it's necessary to have a comprehensive website and a social media strategy. Generally, the information that you include about your company on your website remains the same, except for blog posts which can be updated regularly. In terms of social media as well, the idea is to keep updating your social media presence to stay up-to-date with trends in the virtual world.
Creating a People-Centred Company Image
You can update your social media pages with whatever is going on in your company at the moment. Nothing is too small or too big. If you just had a company picnic, go ahead and put those photos on your company's Facebook page. Your employees will get a kick out of seeing them and sending them to people they know.
Plus, you'll also be creating a certain image of your company which will be useful when you're hiring new employees. Everyone wants to work at a place where they feel like they're surrounded by friends and family. If you take an interest in your employees and post their accomplishments and photographs on your Facebook page (with their say so, of course), new employees you're trying to hire will immediately be able to tell that you're people-centred and this will attract them to you.
Becoming a Thought Leader in Your Field
Another reason why you might want to stay up-to-date on social media is to show your consumers that you are aware of what's going on in your field. If, for example, you run a company that publishes and sells classic books, you could put up a post on your Facebook page of the latest translation of a classic. If your company is concerned with real estate in a particular city, you can always update your social media with real estate news. This will notify your customers that you are up-to-date when it comes to developments in your field. You'll also be giving them information they can use when they're trying to decide what book or apartment to buy.
Just keep in mind that anything you add to your social media presence should help to develop your company image in the way that you'd like to be seen.