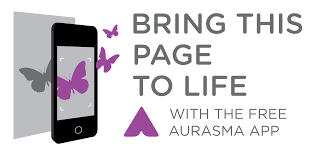 I have recently been through the process of developing communication material to help end-users download and subscribe to an Aurasma Channel.
I couldn't find much out there on the web, so I was forced to experiment and test how to best direct people to (1) Understand what AR was (2) Get the App (3) Interact with the content.
Here is where I am at the moment, this DL Flyer was used to introduce people to the Girton Grammar Augmented Reality Channel.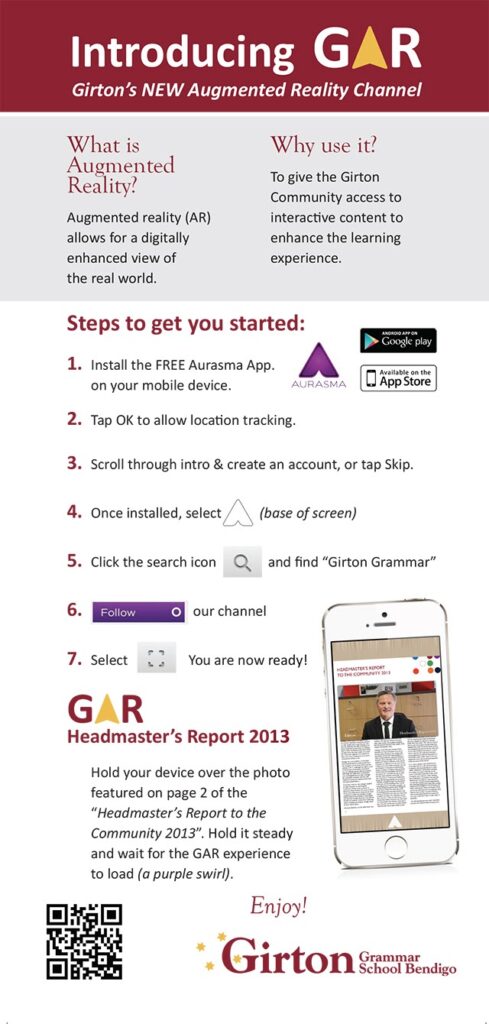 You'll note a few items in the design;
There is a QR code that links directly to the Aurasma Channel (via bit.ly to track)
We used the Aurasma icons – we found this worked well
We describe what Augmented Reality is and the reason why we are using it
We showed the simulated overlay to help people understand what to expect
We used the Aurasma iOS and Android logos.
We gave the AR Channel a name
I would love some feedback on how you have achieved this same "hurdle". I'd also appreciate any suggestions for improvement too. Either comment on the blog or connect via the links below.
Enjoy!