MAX, The Creativity Conference May 4-8, 2013, Los Angeles, CA.
I had the pleasure of being asked to present at the recent AdobeMAX Conference in LA. For Design Experts it was going to be a great opportunity to meet other Business Catalyst, be exposed to the next "big thing" in Adobe and have a chance to present and help others grow their business. It was a 5 day event that brings together the worlds creatives.
Flight over – I was impressed by the "skycam" and realtime "webcam" on the tail of the Qantas A380.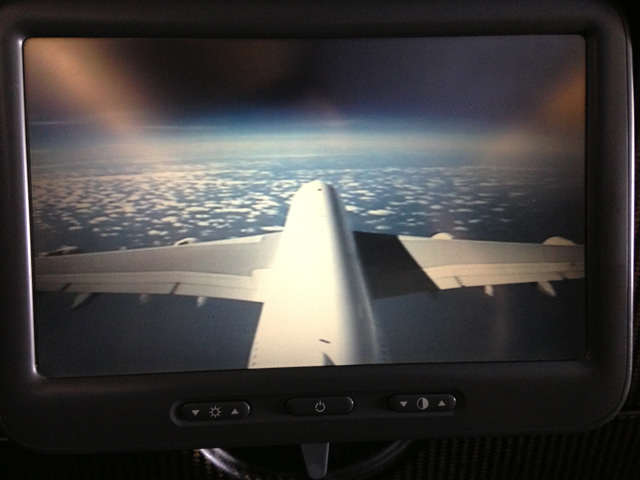 I arrived in Los Angeles on Friday and as always when I travel, I like to get a feel for the land. I'll often walk around for hours and let my instincts take me places.
I ended up at a great little alley way cafe for lunch.
And the found myself on top of "The Perch" – mental note to return here and have a beer on sunset.
Saturday was spent preparing my presentation, which was a session that needed to happen. Thrilled with the upcome and I closed my laptop up for the night.
BC-Sandpile – Sunday Breaky!
Let's grab some breakfast and break the ice with some Business Catalyst Partners.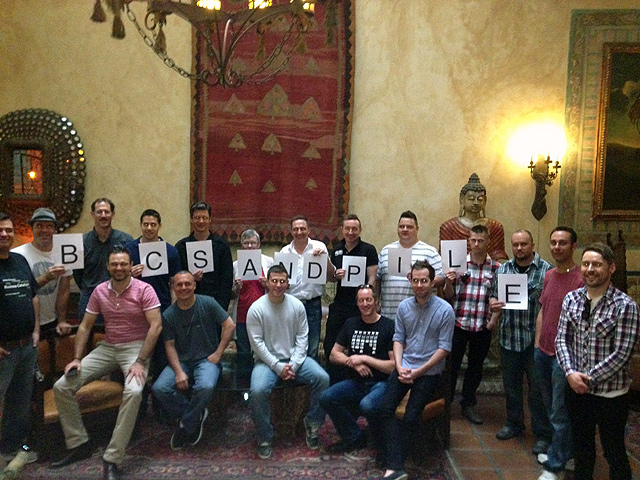 Bc-sandpile-breakfast.jpeg
Business Catalyst Partners
John & Peter Schmidt – Genie Corp
Scott – Thrise
Brett, Matt Pretty Polution
Brent, Eric – BC Gurus
Mike & Scott – BC Academe
Barry – A2Z Enhanced Digital Solutions
Penny – Fortune Green
Jason, Ceasar & Chris – Simpleflame
Brad – Auroratec Solutions
BC Social Evening – Sunday night.
Adobe Business Catalyst put on a Social Event for BC Partners, about 50 or so we present. BC Gurus were roaming with their camera and it was a great to catch up with the Adobe team, talk a little BC.
I spent time with the crew from Adobe BC based throughout the world including representatives from the Romanian team Alexandru, Bogan & Diana, I had the pleasure to meet Paul (Product Group President) from San Diego, Adam Broadway (San Fran) and Jackson Palmer (Sydney).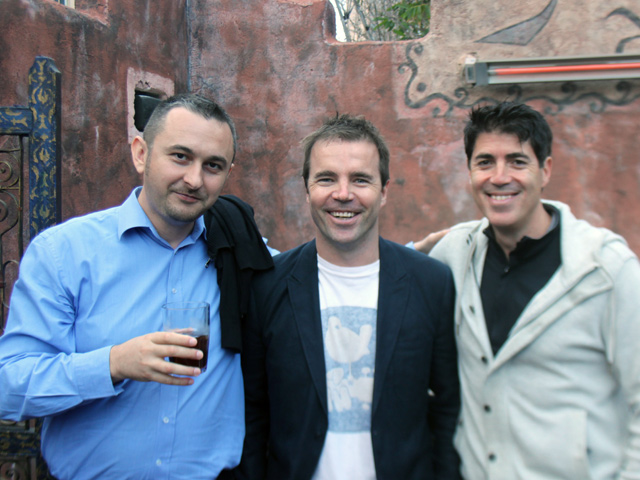 One of the discussions was the move to Amazon Server – for speed, security and to be "on the cloud". Amazon owns servers in Australia, so this is where Design Experts BC clients will reside.
The Conference Begins…
What was my mission?
To learn and network with members from the Business Catalyst Community, present Design Experts to the community, learn of the next wave of thinking from Adobe, gain some skills and to give my best effort in delivering my own presentation.
Sessions I attended
Premiere "Codec for video and audio on the web"
MUSE "Building websites without HTML"
Scoping "How to plan out a complex project"
Responsive Design "Communicating to your clients the importance of responsive design"
Behance – "Setting up your Behance Site"
Business Catalyst "WebApp Lab"
Business Catalyst "Best Practices"
Business Catalyst "Optimising the ecommerce sites"
Business Catalyst – "Zero to hero"
What did I learn?
MUSE was being pushed a lot by Adobe
Genie Corp where posting directly from Instagram to their BC site using (Spectrogram.js)
BC Sandpile "Bill Quell" assist with setting up BlogPress on my iPhone to post directly to my BC Blog
Mike from BC Acadame – knows BC back to front. Mike seems to be able to solve my BC dilemma within minutes, it feels like "why didn't I just call Mike". And so I will, from this point onwards I am going to explore the concept of using BC Aacademe services to "work through BC hurdles development hurdles, to save both time and money
Need to watch "Adding Adobe Muse to Your Business Catalyst Toolkit" – Chris Kellett.
Need to re-watch eCommerce Session (Karim) Online Resources.
Linda "Prize Winner"
edge reflow cc (full version to launch 12 June)
adobe.com/go/creativevision
adobe.com/go/projectmighty – mighty (smart pen); napoleon (short ruler);
Creative Voices: Artist – Paula Scher; Phil Hansens; Photographer – Erik Johansson
Behance: be.net/designexperts ; be.net/timgentle
Erik Natzke – Adobe MAX
Lee Brimelow – Code Inspect
Noam Almosnino – Our developers to watch
Joel Brandt – Brackets (JS debugger); github.com/adobe-research
Pretty Polution's session – few notes.
User Experience
Social Media
Direct Marketing
Generating Traffic
Followerwonk.com
Have a suite of tools to "increase relationship and ROI for your customer"Create a digital strategy (allow the client to categorise priorities as well) Client priority 1-5, Yours level 1-5 (compare)
Have a "Ten week challenge" with your clients
Facebook login to member secure zone (Facebook Deals) = more likes, engaged social community
Google shopping feed from BC products
Look at text – How readable is the text, size, placement, appropriate, fonts,
Look at the Language used, how you communicating, how clear, how much content do they need to convert, technology, screens to access martial, how complex is the navigation, lead conversion
Content how it is written, how it is bunched "messages that are short and punchy H1, H2s and the message. PP always look at "who they are, what they do, how they can help me and then a call to action"
If you're checking out "add a checked tick box to the checkout experience"

My Session – Developing an Effective Sales Strategy for Your Web Agency
Attendance 80
Focus "Sales Strategy"
Material – Workbook, BC Joker Card, Tim Tams, weblink\
Topics
Marketing vs Sales
The importance of documentation in the sales process, from the phone ringing to closing the deal
Tips on identifying and qualifying customers
Methods of scoping out the specific requirements of a project
Writing Proposals
Business Catalyst sales material and community
Future Sales Ideas
I was thrilled to get a mention on the Business Catalyst Blog – AdobeMAX 2013 Recap and also asked to repeat the presentation on Adobe Business Catalyst Webinar (both to Europe/US and Australia/NZ)